Addressing Unbanked Employees in your Payroll Strategy
July 20, 2022 | posted by Abacus Payroll
Majority of employees are familiar with receiving a paper check or a direct deposit come payday and effortlessly seeing the funds in their bank account. Yet there's a portion of the U.S. who are unbanked, or who don't have a bank account with a financial institution. How does an employer provide pay checks to these employees just as quickly and secure?
Nearly one-in-ten of U.S. adults do not have a bank account for a multitude of reasons, impacting some industries more than others. Even without a bank account, they still need to receive their hard-earned funds each payday. Having unbanked or underbanked employees means you might not be able to rely on a one-size-fits-all direct deposit payroll strategy. As an employer, are you aware of what alternative pay methods are available?
The Unbanked
First, what is unbanked or underbanked?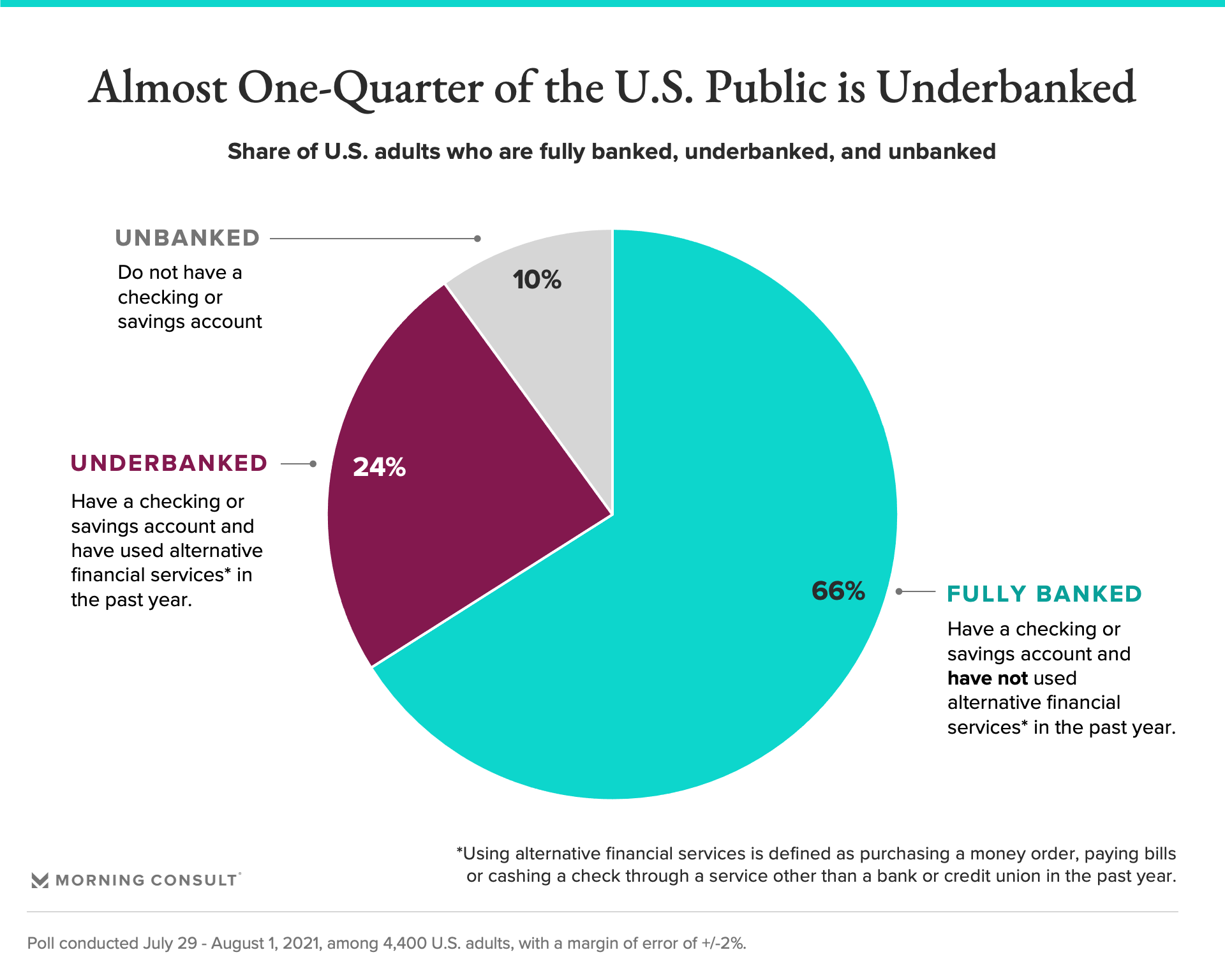 Unbanked
The unbanked are individuals who are not associated with a bank and do not have a bank account. This disassociation results in a lack of access to traditional bank resources, like receiving direct deposits or utilizing credit cards. They may also be subject to check cashing fees.
Underbanked
Those who are considered underbanked are people or organizations who may still have a bank account, but do not have sufficient access to mainstream financial services and products that are offered by typical retail banks. This lack of access causes for deprivation of banking services, like credit cards or loans.
The reasons for someone to be unbanked or underbanked range from not being eligible, not meeting the necessary thresholds, or lacking a trusting relationship with traditional banks. Regardless of the reason, those who are unbanked or underbanked will find it difficult to cash checks, face potential additional fees, can be at a disadvantage without paying bills electronically or making online purchases, and experience overall less security and control when managing their finances — especially in our increasingly digital world.
Paying Unbanked Employees
As an employer, why should you go out of your way to help unbanked employees? First, it's a sign of a positive workplace culture that you are being inclusive of all employees, regardless of their banking status. It's not a secret that financial stress can affect employee performance and productivity, so taking steps to alleviate some of their pressures can go a long way. Offering pay cards or flexible payment methods can be a means to attract and retain talent, which in today's labor market, has been a huge headache for employers.
Benefits of Pay Cards
There are several reliable tools that can help accommodate unbanked employees, one being pay cards. Offering pay cards can help you, your employees, and your business in several ways. For example:
They save both the business and the employee time and energy with virtual payments and the automatic access to funds.
There are controlled and face minimal or zero fees when owning a pay card.
More secure and lower risk than carrying around all cash.
Employees are able to access and make online financial transactions.
Empowers employees to see their funds, statements, and cash flow online which can assist in the saving process.
Payroll should not be a cookie cutter process for all businesses — the right payroll specialist will provide you with needs that are customized for your exact business. Make sure you have a conversation with your payroll provider about which pay card service is right for your business and has the least amount of fees and restrictions for your employees.
Industries with Unbanked Employees
Agriculture and Food
Due to the trends of the industry, a large portion of employees in agriculture are likely to be unbanked or underbanked. According to the USDA, as many as 75 percent of workers in this complex and unique industry were born outside of the U.S. and have a higher percentage of speaking languages other than English. This may cause barriers to accessing traditional bank accounts.
Pay cards provide the opportunity for a hands-free process of paying your employees. Instead of needing to wait for employees to come pick up checks, the money will automatically be place on their card which frees up your time to focus on more demanding tasks. This is also a convenience to the workers, who no longer have to wait in long lines at a bank or cash checking service.
Cannabis
Another specific industry that may have a disproportionate number of unbanked employees is the cannabis industry. Due to the fact that it is still illegal at the federal level, there are only select banking institutions that can work with businesses in the cannabis industry. The inability to open a bank account creates an inability to access streamlined payroll processing. However, this is not to say that there is no way to access payroll services as a cannabis business. For example, Abacus Payroll is a cannabis business payroll provider that can fill in the gaps left by the banks.
Businesses large and small
There used to be a stigma that only low income and low wage positions are unbanked. Recent research shows that workers at a wide range of salary levels opt to utilize pay cards for their convenience. Some businesses even use pay cards to provide professional employees with expense account funds. Whether an employee cannot open a bank account or they simply choose not to because of fees, distrust, or too complex of process, pay cards can allow them to receive their hard-earned funds but have the benefits of a debit card (financial transparency, shopping online, paying bills electronically, being able to report a card missing without losing cash, etc.).
Turn to a Pay Card Payroll Specialist
Still unsure if pay cards would help your employees and your business? At Abacus Payroll, we're determined to help you keep your business as modern as possible. For more information on how pay cards can improve your employee financial wellness, call us at (856) 667-6225 or submit a contact form for a free quote today!
See More:
---
About the Author: Abacus Payroll
Abacus Payroll, Inc. is a leading provider of payroll solutions for businesses of all sizes. Whether yours is a family-owned small business or a national corporation, we provide payroll, tax and other financial services on time and at an affordable price. Unlike other payroll providers, Abacus Payroll will assign your very own payroll specialist who will understand your payroll needs inside and out. So no more speaking to a different person each time, no more sitting on hold for hours and most importantly no more missed deadlines!
Contact us
today to see how we can help your business. You can count on us.